Unlock The Secrets On Rampant Growth With The Avalanche Effect Book
Learn the Secrets to Creating and Selling Profitable Digital Products with Jason Fladlien's proven strategies and tips, all mentioned in his latest eBook, The Avalanche Effect. Available completely free for a limited time from April 23rd.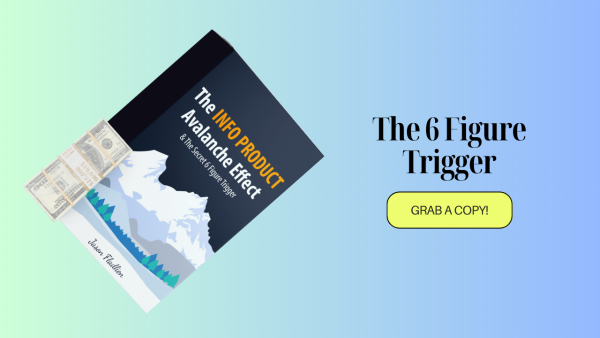 SaazLife is pleased to announce the release of a new eBook, "The Avalanche Effect", popularly known as 'The 6 Figure Trigger'" by Rapid Crush Inc. on April 23rd. The eBook will be available completely free for a limited time. The eBook's concept is a marketing approach to assist firms in achieving exponential development by producing a snowball effect of sales and profits.
The Avalanche Effect strategy can help businesses achieve exponential growth by attracting more customers, increasing conversions, and generating more revenue over time. The eBook provides several techniques and strategies businesses can implement, such as creating a unique selling proposition, building a sales funnel, leveraging social proof, and using scarcity and urgency to drive sales.
The eBook also provides insights into creating high-converting landing pages, using email marketing effectively, and optimizing the sales process for maximum results.
Jason Fladlien, the author of The Avalanche Effect, shared, "I stumbled onto these secrets by accident in 2007 and have been perfecting them ever since to give anyone the greatest unfair advantage for making money online. With this digital product secret, I've generated over $150 million and created products in just one afternoon. You don't need to spend a single penny on ads, and there's a buying frenzy in this current recession that most people are blind to. The ONE THING you need to know about digital products that will make or break you. Don't have it? You're doomed. Have it? It's like hitting the lottery."
The eBook warns businesses about common mistakes when creating and selling information products, such as focusing too much on the product and not enough on customer needs, inadequate research, generic products, insufficient value, incorrect pricing, lack of relationship building with customers, and suboptimal sales processes. Moreover, it also emphasizes the importance of social proof like customer reviews, influencer endorsements, and success stories and the generation of psychological triggers like scarcity and urgency to drive sales and revenue, making your product a success.
The eBook also offers highly effective email marketing tips for businesses to boost sales and revenue. These tips include building an interested email list, sharing regular newsletters and exclusive content, creating compelling emails using effective copywriting and design, segmenting the email list based on subscriber behavior, sending targeted emails with automation tools, and testing different email strategies to optimize campaigns.
The Avalanche Effect, also known as "The 6 Figure Trigger," provides businesses with a comprehensive guide to implementing a marketing strategy that can lead to exponential growth in revenue. While the strategy's effectiveness may vary depending on specific business and market conditions, the eBook provides valuable insights and techniques for businesses to improve their marketing efforts and achieve greater success.
The eBook can be downloaded completely free from April 23rd for a limited time, so use the following link, The Avalanche Effect eBook (saazpro.com), to get your hands on a one-of-a-kind guide book to boost your sales and revenue today.
Media Contact
Company Name: SaazLife
Contact Person: Anish Chatterjea
Email: Send Email
City: Cheyenne
State: Wyoming
Country: United States
Website: secure.saazpro.com/ebook-report