Electrolyzers Market worth $23,555.9 Million by 2028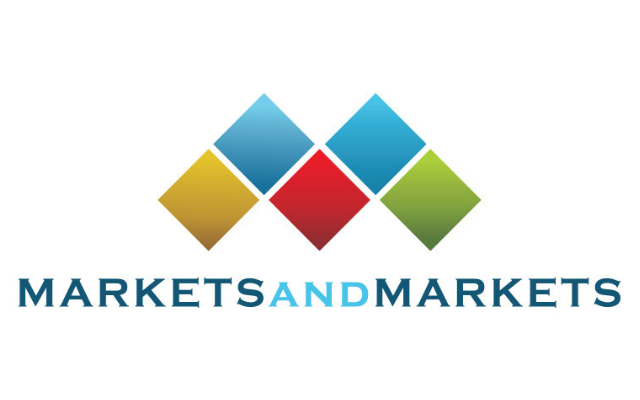 The global electrolyzers market is expected to grow from an estimated USD 1,234.9 million in 2023 to USD 23,555.9 million by 2028, at a CAGR of 80.3% during the forecast period.
An electrolyzer system utilizes electricity to break water molecules into hydrogen and oxygen. Through this process, the electrolyzer system produces hydrogen, and the leftover oxygen is released into the atmosphere or can be captured or stored to supply other industrial processes or even medical gases, in some cases. There are four main ways that electrolyzers can be commercialized: power to mobility, power to fuel, power to industry, and power to gas.
The global electrolyzers market is estimated to be worth USD 1,234.9 million in 2023 and is projected to reach USD 23,555.9 million by 2028, growing at a CAGR of 80.3% during the forecast period.
When hydrogen is burned, it produces water vapor and not CO2. Hence, decarbonizing the hydrogen production process is an important milestone in achieving carbon neutrality. Currently, hydrogen is produced from steam methane reforming (SMR), coal gasification, and partial oxidation (POX). In SMR, methane combines with steam at pressures ranging from 3 bars to 25 bars (1 bar = 14.5 psi) to produce hydrogen, carbon monoxide, and a small quantity of carbon dioxide. In coal gasification, coal and water are turned into syngas, a mixture of carbon monoxide (CO), hydrogen (H2), carbon dioxide (CO2), methane (CH4), and water vapor (H2O). In the partial oxidation process, hydrogen and carbon monoxide are produced when the oxygen supply is lower than required for complete oxidation. Methane and other hydrocarbons in natural gas undergo POX when they interact with a small amount of oxygen, often from the air, which is insufficient to oxidize the hydrocarbons into carbon dioxide and water.
Download PDF Brochure: https://www.marketsandmarkets.com/pdfdownloadNew.asp?id=23889518
The above processes use fossil fuels as feedstock and produce carbon emissions, whereas using electrolyzers for hydrogen production use water as feedstock and do not emit greenhouse gases. The simplest electrolysis method transforms water into hydrogen and oxygen by placing two electrodes in it and running an electrical current through them. Other than hydrogen and oxygen, electrolysis does not emit or produce any by-products. Renewable, nuclear, or fossil fuels can all be used to provide the electricity needed for electrolysis. If the electricity required to generate hydrogen via electrolysis uses renewable sources, the generated hydrogen is clean and is termed green hydrogen. Therefore, electrolyzers play a vital role in achieving a cleaner energy future. The green hydrogen produced from the electrolyzer is used in several applications, such as energy, mobility, industrial, and grid injection.
Electrolyzers are available in small and large sizes. Small-capacity electrolyzers are used for small-scale distributed hydrogen production. In the case of large-capacity electrolyzers, hydrogen production facilities can be tied directly to renewable or other non-greenhouse-gas-emitting forms of electricity production. Electricity prices play an important role in the electrolysis process. Low-cost, high-capacity electrolyzers are a key technology that can support the greater deployment of zero-carbon hydrogen for various applications and represents a technology that can potentially facilitate the integration of greater renewable energy sources. In the past decade, the cost of producing renewable energy from all sources has reduced drastically. As per IEA, supply chain challenges and rising commodity costs in 2021 did not result in higher total installed renewable energy project costs. Additionally, due to falling prices in China, the global weighted average cost of electricity from utility-scale solar PV and onshore and offshore wind projects commissioned in 2021 also fell. Moreover, 2010 to 2021 saw a seismic shift in the competitiveness balance between renewables, fossil fuel, and nuclear options. Therefore, the decline in the cost of electricity derived from renewable energy sources is driving the growth of the electrolyzer market.
Request Sample Pages: https://www.marketsandmarkets.com/requestsampleNew.asp?id=23889518
Other factors such as government support for meeting the net-zero carbon target as per the Paris agreement are also driving the market. Over 70 countries, including the biggest polluters—China, the US, and the European Union—have set net-zero targets, covering about 76% of global emissions. More than 3,000 businesses and financial institutions are working on the Science-Based Targets Initiative to reduce their emissions in line with climate science. Furthermore, more than 1,000 educational institutions, over 1,000 cities, and over 400 financial institutions have joined the Race to Zero, pledging to take rigorous, immediate action to halve global emissions by 2030.
Additionally, countries have also set electrolyzer targets in their hydrogen strategies. Since the attention on green hydrogen is being catapulted into the center of a road map for a net-zero future, electrolyzer technologies have been gaining more attention than ever. The EU has committed to installing a 40 GW capacity of electrolyzer plants by 2030, with France's planned capacity of 6.5 GW being the biggest in the territory. The wider use of green hydrogen could vastly alter the carbon footprint for hard-to-decarbonize sectors such as steel, transport, and chemicals. Canada has become a leader as it operates the world's largest electrolysis plant—Bécancour (Canada) of 200 MW—that produces up to 8.2 tons of green H2 per day.
Europe is estimated to be the fastest-growing market during the forecast period. The market growth in this region is mainly driven by the increasing demand for green hydrogen for various applications and rising initiatives to reduce the carbon footprint and explore renewable energy sources to become a carbon-neutral region. Additionally, green hydrogen projects are increasing as many countries focus on investing in developing a hydrogen-based economy. Investments in hydrogen infrastructure will subsequently bring opportunities for electrolyzers, thus accelerating the growth of the market.
Speak to Analyst: https://www.marketsandmarkets.com/speaktoanalystNew.asp?id=23889518
Some of the key players in the Electrolyzers Market are Cummins Inc. (US), Siemens Energy (Germany), Nel ASA (Norway), Plug Power Inc. (US), and Enapter S.r.l. (Italy).
About MarketsandMarkets™:
MarketsandMarkets™ is a blue ocean alternative in growth consulting and program management, leveraging a man-machine offering to drive supernormal growth for progressive organizations in the B2B space. We have the widest lens on emerging technologies, making us proficient in co-creating supernormal growth for clients.
The B2B economy is witnessing the emergence of $25 trillion of new revenue streams that are substituting existing revenue streams in this decade alone. We work with clients on growth programs, helping them monetize this $25 trillion opportunity through our service lines – TAM Expansion, Go-to-Market (GTM) Strategy to Execution, Market Share Gain, Account Enablement, and Thought Leadership Marketing.
Built on the 'GIVE Growth' principle, we work with several Forbes Global 2000 B2B companies – helping them stay relevant in a disruptive ecosystem. Our insights and strategies are molded by our industry experts, cutting-edge AI-powered Market Intelligence Cloud, and years of research. The KnowledgeStore™ (our Market Intelligence Cloud) integrates our research, facilitates an analysis of interconnections through a set of applications, helping clients look at the entire ecosystem and understand the revenue shifts happening in their industry.
To find out more, visit www.MarketsandMarkets™.com or follow us on Twitter, LinkedIn and Facebook.
Contact:
Mr. Aashish Mehra
MarketsandMarkets™ INC.
630 Dundee Road
Suite 430
Northbrook, IL 60062
USA: +1-888-600-6441
Email: [email protected]
Content Source: https://www.marketsandmarkets.com/PressReleases/electrolyzers.asp
Media Contact
Company Name: MarketsandMarkets™ Research Private Ltd.
Contact Person: Mr. Aashish Mehra
Email: Send Email
Phone: 18886006441
Address:630 Dundee Road Suite 430
City: Northbrook
State: IL 60062
Country: United States
Website: https://www.marketsandmarkets.com/Market-Reports/electrolyzers-market-23889518.html