Alpine Credits Ltd. is helping Canadians own their dream homes
Alpine Credits Ltd. provides Canadian homeowners with an efficient and flexible lending option, focusing on the value of their real estate.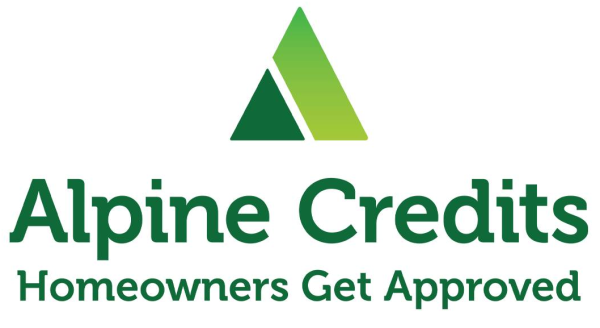 Alpine Credits Ltd., a Canadian private lending market leader, is proud to announce its continued commitment to offering Canadian homeowners an alternative lending option to traditional banks and credit unions. Established in 1969, Alpine Credits has been lending millions of its funds monthly, providing quick access to home equity and other real estate properties for British Columbia, Alberta, Ontario, and Quebec homeowners.
Alpine Credits recognizes that the traditional banking system may not be the right fit for all Canadians, and that is why they offer an efficient alternative to banks that typically offer lower rates. With Alpine Credits, loan approvals typically take only 24 hours, and the approval criteria are much less stringent. Unlike banks, the primary focus is on the value of real estate relative to how much is owed against it, and not credit, age, or income.
"All of our loan officers are licensed mortgage professionals who are dedicated to serving our customers with the utmost respect, discretion, and diligence," said the CEO of Alpine Credits Ltd. "Our customers recommend us to their friends, and that is why we are proud to be a leader in the private lending industry."
Alpine Credits has helped thousands of Canadian homeowners access the equity in their homes through their popular debt consolidation loan and home renovation loan. By consolidating their debts, customers can save money on interest and pay off their debts faster, and by renovating their homes, customers can increase the value of their properties.
"Alpine Credits made the process of refinancing my home simple and easy," said a satisfied customer in a Google review. "I could consolidate all of my debts and pay them off quickly, which was a huge relief. Their staff was professional, and I would recommend them to anyone looking for alternative lending options."
Alpine Credits is committed to giving back to the community, and with the help of their customers, they have raised over $80,000 for various charitable organizations, including Children's Wish Foundation, Family Services of Greater Vancouver, Royal Columbian Hospital Foundation, and the CKNW Kids' Fund. The Alpine Credits team also regularly participates in volunteer efforts to support Canadian families and communities.
For more information about Alpine Credits and alternative lending options, visit their website.
For any query, call +18005872161 or send an email to [email protected]
For updates, follow Alpine Credits Ltd. on Instagram: https://www.instagram.com/alpinecreditscanada
About the Company
Alpine Credits Ltd. is a trusted leader in the Canadian private lending market, serving homeowners in British Columbia, Alberta, Ontario, and Quebec for over 50 years. Their efficient loan approval process, flexible lending options, and focus on the value of real estate have made them a go-to choice for Canadians seeking quick access to the equity in their homes.
Media Contact
Company Name: Alpine Credits
Contact Person: Amur Financial Group
Email: Send Email
Phone: 18005872161
City: Vancouver
State: British Columbia
Country: Canada
Website: alpinecredits.ca