Four effective ways SMS marketing can be used by retail businesses
In the always-on, mobile-first world of today, SMS messaging is proving to be an essential aspect of the toolkit of every marketer. Owing to the growing popularity of ecommerce, retail businesses are particularly forced to stay ahead of the curve in order to survive. Clever and cost-effective marketing channels like SMS is critical to the success of any business. If used correctly, SMS marketing can boost conversions at both your online and offline retail stores. By seeking the assistance of a reputed SMS Service provider, you can leverage this communication channel to build brand loyalty, generate more leads and improve brand awareness.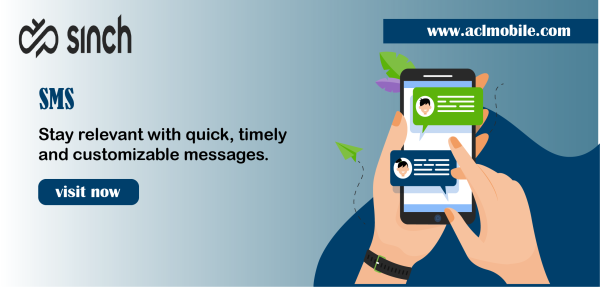 Here are some of the prominent ways SMS marketing can be used by retail businesses:
Text customers with your special offers: A lot of retail brands regularly provide diverse attractive offers and discounts. To make sure that your customers know about these offers, you should inform them about the same through SMS. Due to the high open rates of SMS, there is a good chance that your customers will read the message. You must note that all customers want to feel special and prioritized. SMS marketing enables you to send exclusive offers via text, that you are not advertising elsewhere. This will make them feel as if they are a part of an exclusive club. By using SMS Service API, you can further personalize your bulk SMS messages to include the name of the customers and help their brand to stand out from the rest of the competition.
Shipping notifications and alerts: Retail businesses have online stores. Naturally, there is need to send shipping notifications and alerts to enhance the customer experience. Not only is this a non-intrusive way to connect with customers, it also increases inbound requests for order inquiries.
Upsell through SMS: Upselling can be quite effective via text messages. Once a customer makes a purchase from your store, you may send a follow-up text asking how they enjoy it. Subsequent to doing so, you can send special offers on accessories and other related items through SMS, to encourage them to make more purchases.
Develop customer loyalty programs: You can easily incorporate a customer loyalty program into your SMS marketing strategy. This loyalty program may involve sending SMS about flash sales, members-only events, first access to newly launched products, and so on. These offers can be designed based on the purchase history of customers to grab their attention.
Retailers can even use Bulk SMS Gateway to greet customers on special occasions like Christmas and New Year, in order to build a more personal relationship with them.
Media Contact
Company Name: Aclmobile
Contact Person: Media Relation Management
Email: Send Email
Phone: +91 120 6139000
Address:7th Floor, Tower-4, Express Trade Towers 2, B-36 Sector-132
City: Noida – 201 301
Country: India
Website: https://www.aclmobile.com/sms-business-solutions