Unboxing Dcoin's Master Copy Trading, 5 Outstanding Feature
There is a saying in cryptocurrency trading society, that those who deals Futures might not deals Spots, but those who deals Spots will eventually touches Futures. From which we may discover how great is the attraction of blockchain towards investors. Futures has become a hot product in recent years, plentiful of relative products and functions comes along, and among all, Master Copy Trading system of Dcoin Exchange might be the top of the favour list.
As senior Futures players, we noticed BTC a long time ago, and through several turns of bear/bull market of cryptocurrency trading, we obtained solid experiences and no longer look down on second or third tier Exchange. After studied numerous services on copy trading in this market, Dcoin's Master Copy Trading has caught our attention. Many of you may know, Dcoin has been very active around the world since 2018, including Swiss, Korea, Singapore and China (Mainland/Hong Kong/Taiwan).
This brand has been established for a very long time, and is well known for its expertness and rich funding background. There is one particular feature which made them even more special, comparing to other crypto exchanges, Dcoin only operate Futures and Spots, there's no DEFI and financial managing. This special feature has explained why Dcoin remains stable and steady on traffic and price during the serial incident caused by AEX.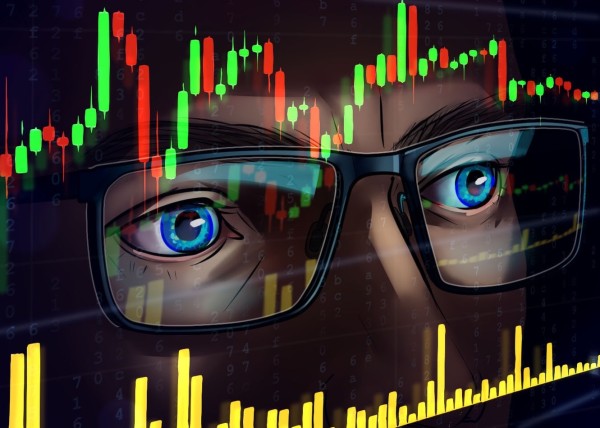 Here are the 5-outstanding feature about Dcoin's Master Copy Trading
(1)Nice Profit Sharing Ratio
The profit-sharing ratio for Trade Leaders are fixed at 10%, which is relatively higher than other exchange platforms, forming a win-win situation between Leaders and Followers.
We noticed that there is a setting about adjusting profit sharing ratio, this represent that Dcoin might let Leaders to adjust profit sharing ratio themselves in the future!
(2)Clear & Simple interface
The first version of Master Copy Trading is very simple, no lavish decorations has made users easier to focus on datas, which matters most.
(3)Big Support on Traffics
Dcoin is promoting Master Copy Trading on all kinds of media, including but not limit to AMA, head medias, exclusive poster designs and official social medias, support Trade Leaders with great traffics.
After registering to become Master Leaders, we are surprised on the traffic, that at least 10 users followed our first order seconds after we made it! After consulting the officials, we found out that even under their number control, users are still very excited, there are already several copy-trading groups formed in Korea and India market, waiting for the official release!
(4)Transparent Data Support
Leaders may check real time follower numbers and their Futures profiting condition, for a better idea on adjusting investment strategies later on.
(5)High Safety
Dcoin is the first financial level digital asset derivatives trading platform, and has been operating safely and stably for 5 years, and as mentioned before that they only operate Futures and Spots, the risk is relatively smaller than other exchanges.
Here's all real unboxing evaluation on Dcoin's Master Copy Trading, and as far as we know, this product will be released on August to the globe, by that time all cryptocurrency trading players can join, it will sure be useful.
Other than copy trading, as senior exchange platform, Dcoin has other fantastic features. Dcoin was included by CMC, and it stayed within 100 on CMC global ranking. Another authority analysis ranking "Feixiaohao" even shows that Dcoin is ranked No.17 in top 20 spot platform.
We have closely researched Dcoin cryptocurrency trading Exchange, with the data support of CMC, it shows that they have around 130 cryptos listed. Not very much, but they are known for the good qualities. Also, their traffic is stably ranked around 500, some index are even better than the Exchanges in top 20, their real strength is seriously underestimated.
Media Contact
Company Name: Dcoin Foundation limited
Contact Person: Joy
Email: Send Email
Country: Korea
Website: www.dcoin.com