Total Home Windows and Doors Is Now As Mobile As Ever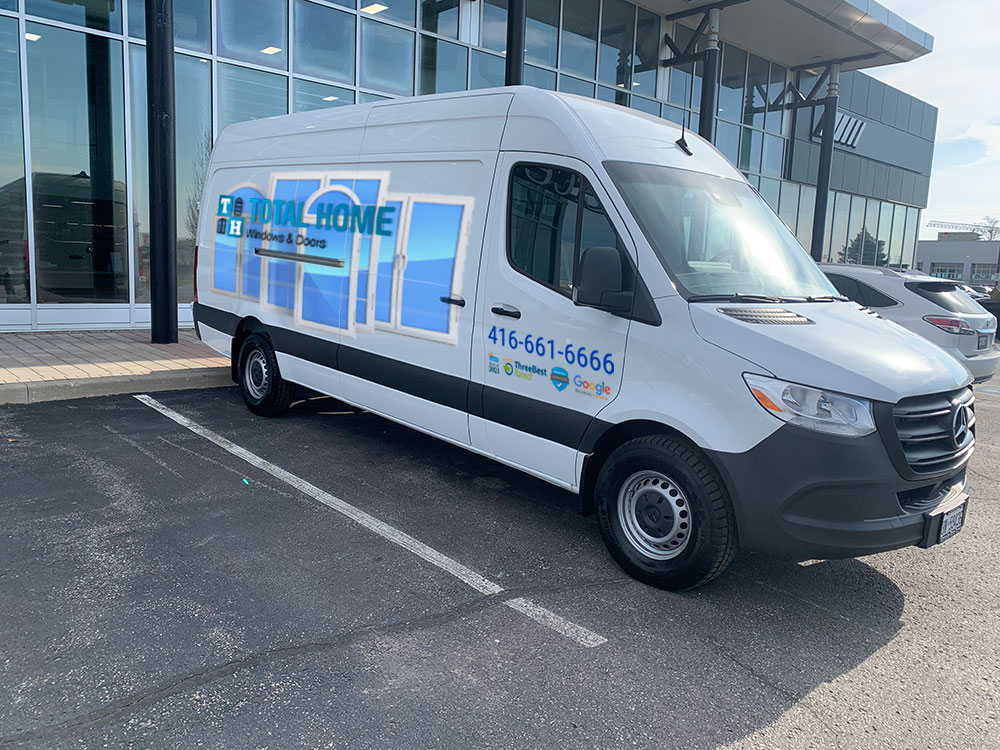 Total Home Windows and Doors has been providing top notch services to the Greater Toronto Area for over 15 years and has always prided themselves in delivering convenience and value to clients throughout the entire city.
Shopping for windows and doors just got a little bit easier. With the expansion of their fleet, Total Home Windows and Doors has reached the next level of customer service.
Better Assistance For Clients
Total Home Windows and Doors has come to realize that top tier products and services aren't enough anymore. Today's service companies have to work around their client's busy schedule. Service providers have to respond quickly, work around busy professional schedules, and coordinate with other contractors.
In response to this demand, TH Windows and Doors has invested in a new Mercedes service truck to become more mobile and more responsive to clients' needs.
A Team Of Experts With Years Of Experience
Total Home Windows and Doors is a team of professionals that has grown to know exactly what homeowners in the GTA expect and demand. The only way to earn and keep a great reputation is by wowing clients. The team's commitment to superior products, top-quality installation and repair services, and enthusiasm for innovation is the recipe that has led to their outstanding reputation.
Top Rated Materials For Maximum Efficiency
TH Windows and Doors understands what homes mean to their owners, both emotionally and financially. Compromising on quality is never an option. Durability, sturdiness, longevity, and ease of use are the qualities they seek. This ensures that windows and doors will withstand the harsh Canadian climate and provide a watertight seal from the elements. This means that not only will homes be more consistently comfortable, homeowners can also look forward to lowered energy bills which is a big deal these days.
Wide Selection Of Options To Match The Aesthetic Of Every House
Aesthetic upgrades are a significant decision for homeowners. New windows and doors can drastically change the look of a home, providing more pride as well as increasing property value. The range of products carried by Total Home is suitable for any style. Whether modern, century, or anything in between, Total Home Windows and Doors can install modern materials that will fit right in.
Summary
When homeowners experience problems with their windows or doors, they need to be dealt with immediately. This is precisely why Total Home has invested into expanding their fleet. Not only can they more readily meet emergency needs, they are more agile than ever in regards to transforming homes and lives.
To connect with Total Home Windows and Doors, please call their Toll Free Number: 1-855-550-0610
Media Contact
Company Name: Total Home Windows and Doors 
Contact Person: Anna Klein
Email: Send Email
Phone: 416-661-6666
Address:7250 Keele street, Unit 167
City: Vaughan
State: ON L4K 1Z8
Country: Canada
Website: thwindowsdoors.com