Quadrifolium, an NFT marketplace made by designers for designers is launching a native NFT collection promoting a $100M giveaway.
The first lucky charm non-fungible tokens CryptoClovers have the potential to enter Guinness World Record as the largest NFT collection by calling minters and collectors for help.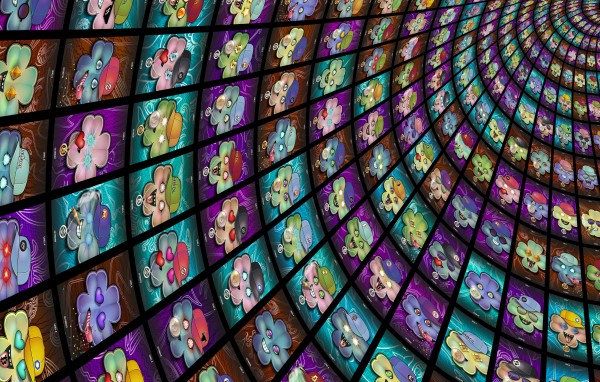 Quadrifolium is the next Binance Chain marketplace built with the goal of competing industry giants like Opensea and Rarible. Developed by an enthusiastic team of passionate developers and designers, Quadrifolium will soon deliver a social environment for artists and collectors to create, purchase, and sell NFTs as never before.
Designers who dreamed about free NFT listing will be served. Users will be allowed to chat and bargain NFT prices. Quadrifolium will come with broker solutions for artists to sell more by giving affiliates and commissions. Investors seeking NFT royalties will always find the best deals. Confirmed collectors will be allowed to buy NFTs with a discount by freezing assets for 6 months. In other words, Quadrifolium is setting up new industry standards on top of Binance low sales and fast transactions to kill Ethereum based platforms.
As a marketplace planning its grand launch, Quadrifolium needed to solve the chicken and egg problem. Many NFT Platforms would start by attracting artists to create NFTs but this is not how Quadrifolium sees things. Quadrifolium is an NFT marketplace made by designers for designers. The team is planning to gain traction by presenting a native collection called CryptoClovers.
As a long-term project, the public would appreciate the effort and the token utilities. CryptoClovers represent the digital replacement of four-leaf clovers. They are the first non-fungible lucky charm tokens to be introduced on a blockchain. They consist of 999.999 unique four-leaf clovers developed to attract fortune to holders thanks to well-designed 10% royalty smart contracts and utilities.
CryptoClovers minters and primary buyers will receive passive income each time their tokens are sold. They will also receive free NFTs through Quadrifoliums giveaways as the marketplace is planning to transfer some of them, 100k CryptoClovers worst $100M. Holders might also receive other free NFTs from upcoming artists as Quadrifolium is building a giveaway functionality that will let every single designer promote its collection by freely transferring a certain number of artwork randomly to CryptoClovers's holders. This being said, CryptoClovers are truly spreading luck to the Quadrifolium community that will also benefit from lifetime discount deals from Nike, Apple, Lego and many other brands. Quadrifolium is building a community of lucky people that can come together to mint and collect the world's largest NFT collection in exchange for such interesting rewards.
To learn more about the project, visit: cryptoclovers.io
About Quadrifolium
Quadrifolium has created and developed the first blockchain lucky charm tokens. Consisting of 999.999 Crypto arts, they're digital four-leaf clovers with human characteristics to boost the holder's luck.
Media Contact
Company Name: Quadrifolium
Contact Person: Tibere Pey
Email: Send Email
City: Paris
Country: France
Website: CryptoClovers.io