Dogz First Aid Handbook – A Beginner's Guide for Furry Lovers released worldwide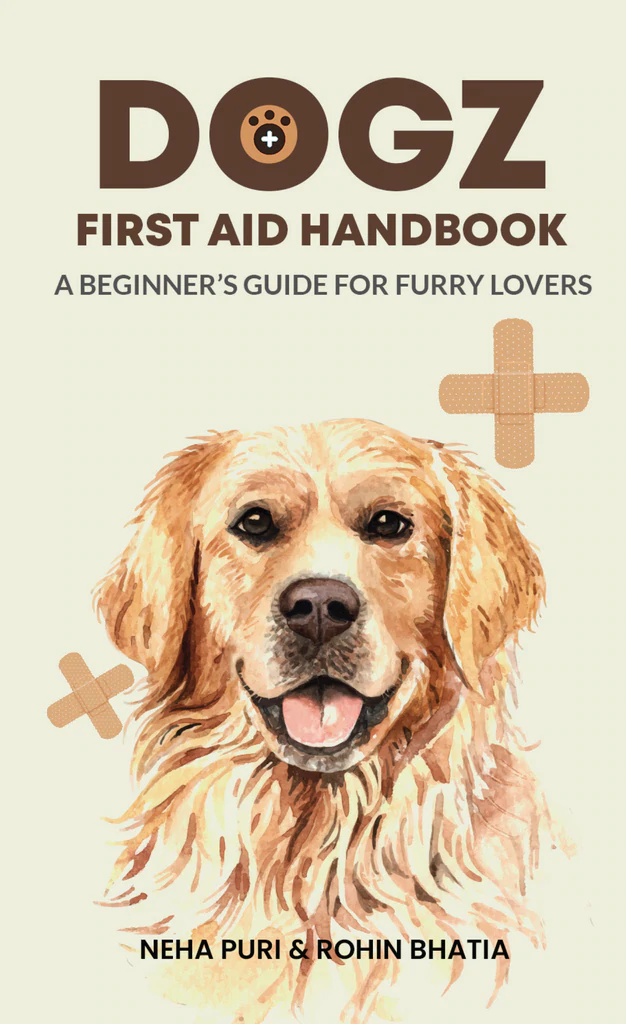 The book, published by White Falcon Publishing, is a careful curation of all the information, precautions, immediate actions to be taken in contingency situations for your loved pets. The authors of this book – Neha Puri & Rohin Bhatia are avid dog lovers and have dedicated their lives for the well-being and better lifestyle of pets and pet lovers around them. They proudly drive two initiatives for dogs – "FeedMyDogz" is a registered No profit organisation which works in and around NCR to make sure the strays around them don't die out of hunger and get nutritional food to survive. They also run an e-Commerce portal for Pet Products by the name of "Dogzkart" where along with all the top brands of the World, they also work on development of newer products which are absolutely organic and comes with all health benefits, with an intention to make pet parenting easier.
More About the Authors:
Neha Puri is an ex-Microsoft employee who rediscovered her love for dogs during the lockdown, after her corporate stint for 13 years she found her purpose by adopting 3 Stray dogs and through her challenges as a pet parent she discovered that there is more to just bringing a dog home and how can people prepare to deal with the emergency situation when it comes to first aid of their pets.
Rohin Bhatia, the Co-Author of this book is a serial entrepreneur and has grown up with pets in his house always, his behavioural understanding of pets and situation handling with the pets have contributed to him being an amazing pet parent. The knowledge and experiences that he gathered in the last decade are the common problems being dealt by all pet parents, and this book provides a solution to these problems.
The Prime purpose of this handbook is to create maximum awareness on the protocols to follow while providing first aid to all your friends with paws.
The book is available for sale on Indian and International Amazon channels:
https://store.whitefalconpublishing.com/products/dogz-first-aid-handbook-a-beginner-s-guide-for-furry-lovers-1
https://www.amazon.in/dp/1636404952
https://www.amazon.com/Dogz-First-Aid-Handbook-Beginners/dp/1636405215/
Media Contact
Company Name: White Falcon Publishing Solutions LLP
Contact Person: Media Relations
Email: Send Email
Phone: +91-6280-150-239
Address:SCO 70, Second Floor Sector 47D
City: Chandigarh
Country: India
Website: https://whitefalconpublishing.com/